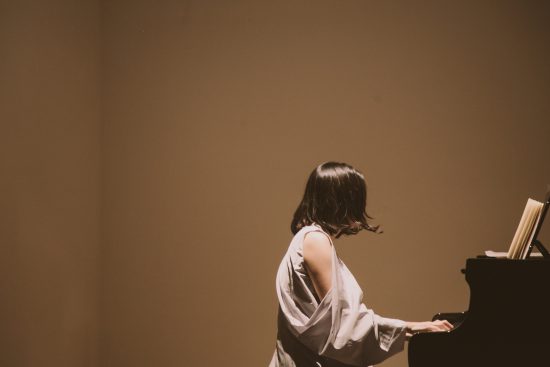 小松 陽子
福島県生まれ、ピアニスト/作曲家。
5歳よりピアノを始め、武蔵野音楽大学、同大学院にてクラシックピアノを学ぶ。卒業後、作曲活動を開始。
2016年にpiano atelier Flussをオープン、Yoko Komatsu Piano Schoolを開く。同年にピアノアルバム「neumond」を発表。
楽曲提供や、朗読をはじめ様々なコラボレーションを行うなど活動は多岐にわたる。
Yoko Komatsu
Born in Fukushima,Japan pianist / composer.
Started piano at the age of five, then studied classic piano at the Musashino Music Graduate School in Tokyo.
While after graduation, to participate in variety of gigs and recordings as a performer, and started composition activity.
In 2016, started a piano atelier "Fluss" and Yoko Komatsu Piano School. Same year, piano album "neumond" has released.
Participation in the compilation album, short film, and providing music to video.
Photo by Kasumi Osada